The Jereh Group Ranked in the Top 8 of the Forbes 2011 Up-and-Coming Companies in China
On January 10th 2011, Forbes China issued 2011 China top 200 UP-and-Comers award based on growth, investment return rate, profit and sales & profit indexes. 200 small and midsize companies were selected, including 100 listed companies and 100 non-listed companies. It is Jereh's first time to be shown on this list. Jereh ranks the highest among the oilfield equipment makers and stands out in this field for its fast development and great potential for further development.

Forbes has issued Up-and-Comers list seven times by researching China's small and midsize companies comprehensively and independently. The research was carried out among over 20,000 companies. The sales of these companies range from 5 million to 1 billion RMB. They analyzed the financial statistics from 2007 to 2009 of all the nominated companies, focusing especially on the continuous management capability and profitability. It is reported that the all the listed companies have improved both on net profit and net profit rate. The median of these companies' ROE is up to 90.16%.

Jereh is dedicated to provide high quality oilfield equipments and services since its foundation in 1999. Now it has developed into a multiple private shareholding hi-tech company integrated with oilfield equipment manufacturing, oilfield services supply, spare parts sales, and the repair of oilfield and mining equipment. Jereh plays a leading role in manufacturing coiled tubing units, nitrogen pumping units, cementing units and complete packages of CRI equipment and providing CRI services. On February 5th 2010, Jereh Stock (002353) was listed at the Shenzhen Stock Exchange. The Forbes ranking is a landmark award for Jereh promoting our both the Jereh name and our products domestically and internationally.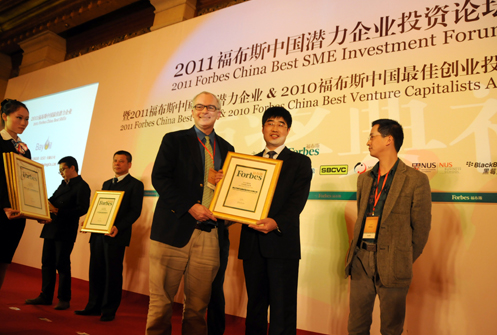 Jereh Group received the award from Forbes Shanghai Bureau Chief Russell Flannery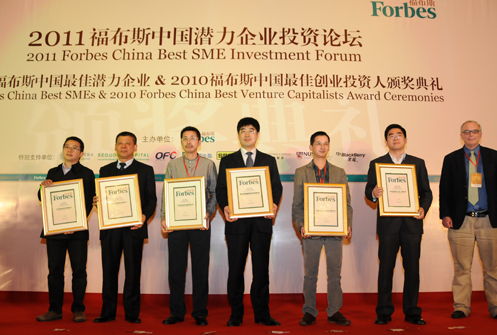 Forbes Award Ceremony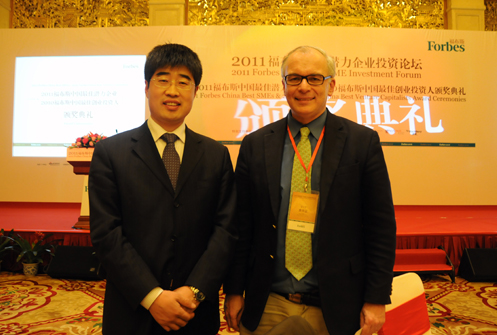 Jereh Vice President Mr.Jiang Xiaobao with Forbes Shanghai Bureau Chief Russell Flannery