On December 31
st
2010, Jereh Group sponsored 2011 New Year Party and Awarding Ceremony in Yantai International Exhibition Center. A total number of over 1200 employees and their families participated. 20 excellent employees were awarded the Golden Key Awards (award of a vehicle) and 31 employees were awarded gold medals.
The Board Chairman and CEO of Jereh Group Mr. Sun Weijie addressed a welcome speech to all participants and expressed the company's wishes for the coming new year. In the past one year, Jereh has maintained a stable high-speed growth and the sales performance and profit have created a new record in her history. Mr. Sun Weijie also expressed his hopes to Jereh team to create another new record with their responsibility, creation and combatant spirit.
The company awarded gold medals to 29 employees for 5 years services and another 2 employees for 10 years services. 20 excellent employees were awarded Golden Key for their performances in 2010 by the Board Chairman and the President. This is also the third year for Jereh to award employees with vehicles starting from 2009. President of the company, Mr. Wang Kunxiao congratulated all the award winners in his speech and emphasized the company's belief to establish a platform, where everyone works hard creates and shares wealth.
Jereh employees and family members expressed their love and wishes to the company in the party, which consists of songs, comic dialogue, dance, poem, drama and video. The whole event was filled with happiness, laughter and harmony while the exciting gift lottery part brought the atmosphere higher and higher.
The company also sponsored a reception to all participants after the party.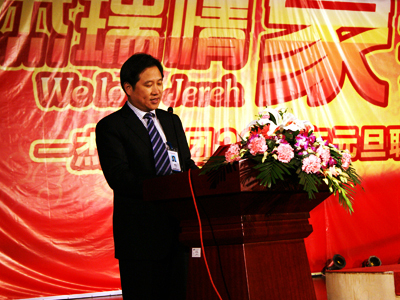 The Board Chairman addressing new year speech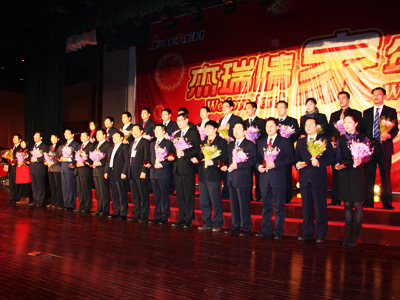 5 years service award winner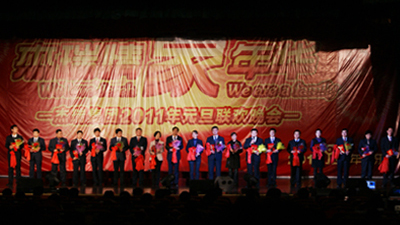 Golden key award winner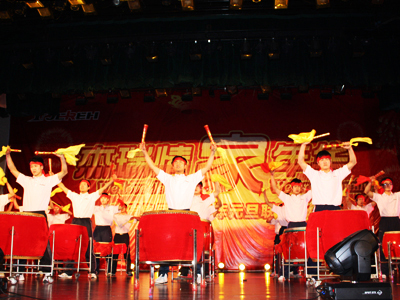 Drum dance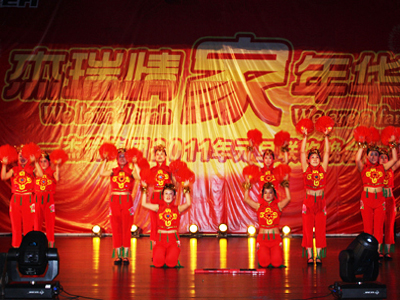 Traditional folk dance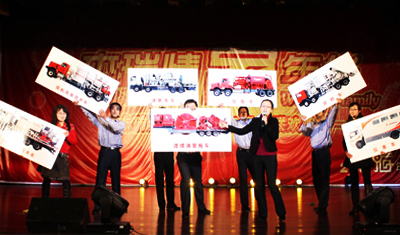 Comic dialogue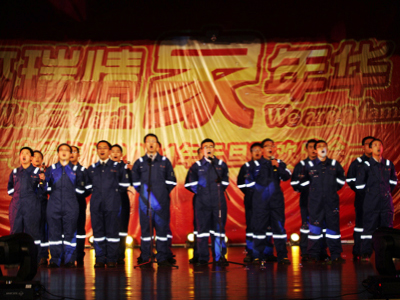 Chorus in Russian
Chinese Xinjiang dance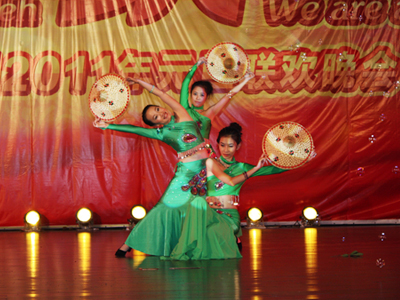 Chinese Dai nationality dance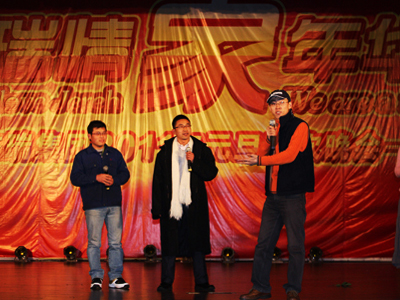 Comic dialogue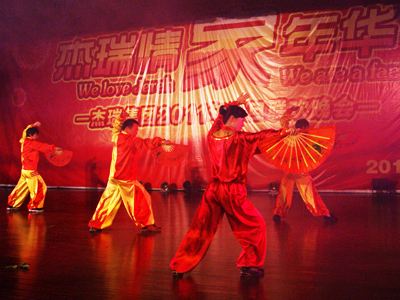 Fan dance
Excellent show award winners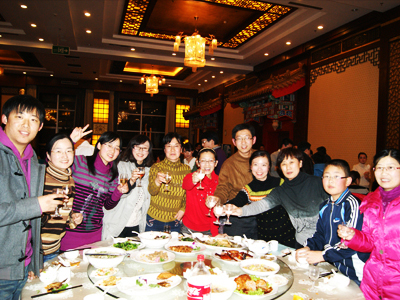 Reception